You most likely know Húsavík as a song. We know Húsavík as our home.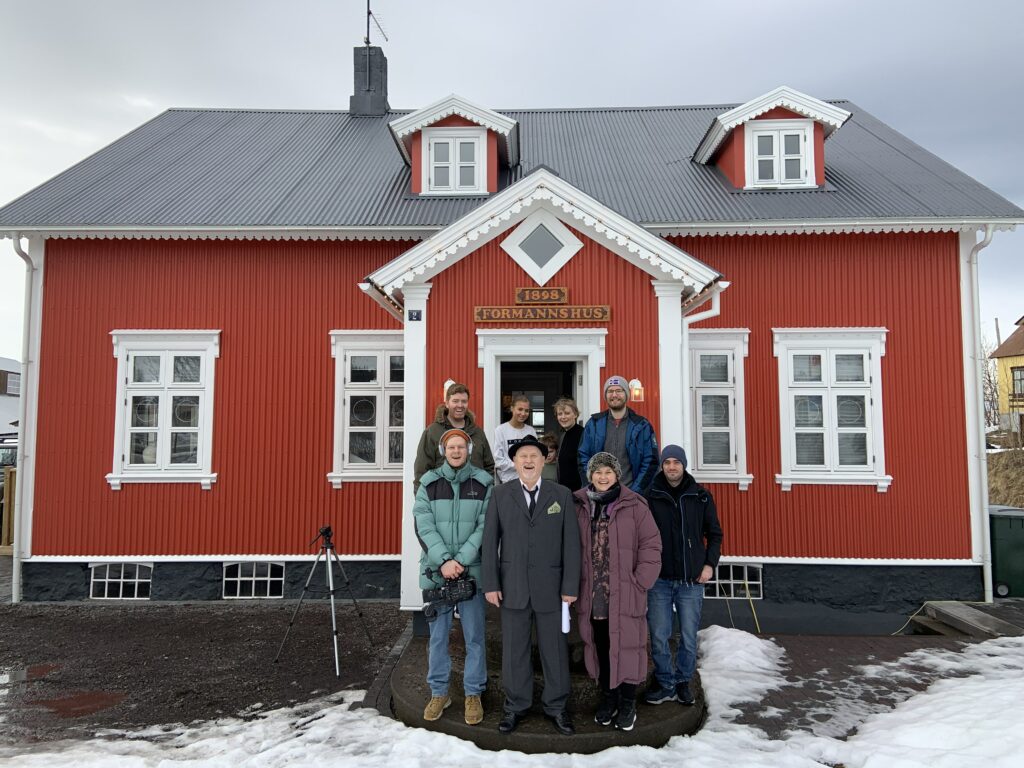 Home (other than us) to 2,300 people and around 70,000 puffins, Húsavík is located at the edge of the Arctic Circle, by the Skjálfandi Bay.
Since the Vikings settled here over a thousand years ago, the income of our town has been based on fishing and farming. In the last 25 years though, tourism became our number one activity.
People travel here from all over the world to see the famous whales of Skjálfandi, the magnificent Northern lights and the majestic waterfalls.
Like all the places basing most of their income on tourism, Húsavík has been hit hard by the Covid-19 pandemic, but the arrival of a Netflix film that sings (literally) the beauties of the town has lifted the spirit of the people of Húsavík.
Especially the eponymous song, which has almost become a local anthem and which could soon receive a nomination for the most known awards in the world, giving us hope that this unexpected series of events could help revitalize the town.
All of this because of a film. It makes sense, after all. A film tells a story, and Iceland has a rich history of storytelling, dating back to the medieval sagas heritage.
This beautiful island continues to inspire writers and musicians, artists and authors from all around the world, who find here a temporary or permanent home. Cinema itself is a growing business in our country, with the Icelandic composer Hildur Guðnadóttir winning an Academy Award® in 2019.
It would be a huge pride for the town of Húsavík to be part, through a song which bears its name, launched by a film which glorifies the power of music, of the biggest event celebrating the history and the value of filmmaking, and hence of modern storytelling.
Húsavík, March 1, 2021
Leonardo, Rafnar Orri and Örlygur Hnefill